Breast Lifting
No More Saggy Breasts! Get lifted and perky breasts
Gravity, aging, genetics, losing weight, pregnancy, menopause, smoking, collagen deficiency, estrogen deficiency. All these factors make your breasts saggy and lose their elasticity and shape. With breast lifting, you reverse the effect to get beautiful breasts with an amazing shape.
147 customers have used our services last week alone!










Gravity isn't doing your breasts any favor
"Why do my nipples seem to point downward?"

Gravity is working against you every day. While it pulls your breasts down, it strains and stretches your Cooper's ligaments. A breast lift will reposition the breast tissue so that the nipples are facing forward and can help restore a more proportional, youthful breast shape.
When breasts start to sag…
Myth: Your breasts will start being saggy once you reach 40 years old

Sure, aging is a big factor. But a lot of women have saggy breasts even in their twenties. Moreover, you'll start losing the elasticity and fullness in your breasts as you go through the hormonal changes of menopause.
Beat aging

Age is the most influential factor in having your breasts drop. Breast lifting is the procedure you need to beat aging and feel good about yourself.
Improve breast contour after significant weight loss.
"I am very happy and feeling accomplished after working hard to lose a good deal of weight, but my breast lost its shape."

When you start exercising and losing weight, your breasts can change dramatically: they become saggy and without shape. After losing all that weight, the last thing a woman wants is to cover up parts of her body that make her feel uncomfortable. You should be celebrating! That's why a breast lift is needed following such weight loss. This is the way to make that last part perfect and enjoy your body as a whole.
You're done having babies… Now you want good-looking and attractive breasts
"After having kids and breastfeeding them I was left with loose, saggy breasts and it made me feel uncomfortable."

The journey to motherhood is really tough on the body, especially the breasts. Having multiple children is great, but not for your breast. During pregnancy, many women gain weight and volume in their breasts, which generally makes them enjoyable. After the baby is born, the process of nursing causes a big stress to your breasts. Breast lifting can help you restore a more aesthetically pleasing appearance.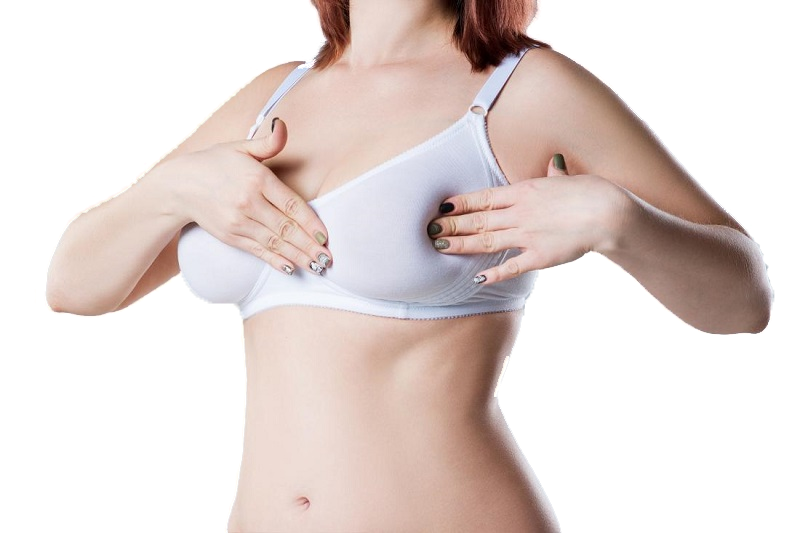 It runs in the family!
Age is not the only cause of your breasts becoming saggy and losing their perkiness. Genetics plays a part in the shape of your breasts and your nipples position. Breast lift surgery is a very effective solution to improve breast symmetry and restore a more beautiful, normal-looking, rounded shape breast.
Meet Giuseppe Colombo, MD, Ph.D
Giuseppe Colombo, MD, Ph.D. will help you to get the breasts that beat gravity, aging, genetics or any alteration that made them sagging.
Book your consultation with Giuseppe Colombo,
MD, Ph.D., double board-certified plastic,
reconstructive and aesthetic surgeon
Common Questions About Breast Lifting
We strive to minimize the incisions with gentle handling of the tissues and meticulous surgical technique. However, no plastic surgeon can guarantee healing results with no scars. There are additional treatments for those who have more visible scars, such as silicone cream applied to the skin, steroid injections to soften the scar, and scar revisions 12 months after surgery.
Although the image of the breast on a mammogram will change after having a breast lift, it does not make it more difficult to detect breast cancer.
Generally, we advise patients who intend to get pregnant and breastfeed, to delay breast lift/implant surgery until they have determined that they no longer will have babies and breastfeed or don't plan babies for the nearest time, because there is a chance that after pregnancy and breastfeeding, you will need a breast lifting again. Although we have patients who have had cosmetic breast surgery and breastfeed, we cannot guarantee that they will be able to breastfeed.
Yes, it is absolutely possible to have another one.
We are at your disposal for any info.